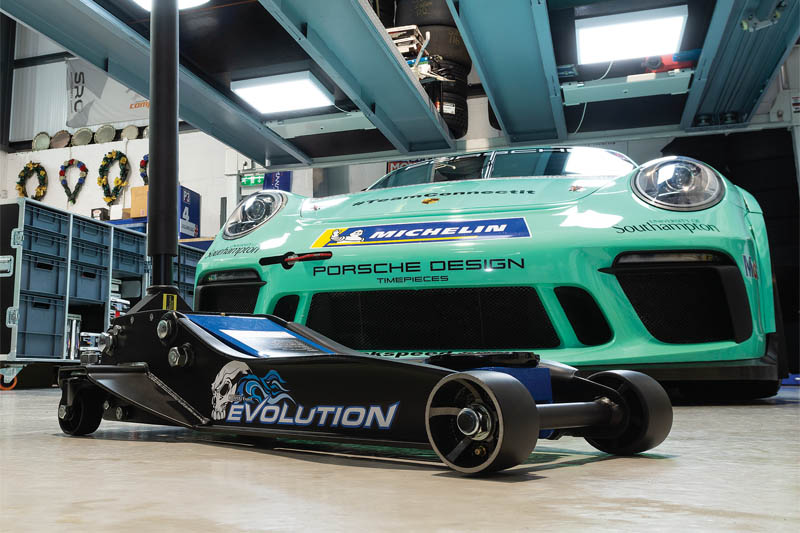 ---
Draper Tools recently launched a brand new three-tonne jack, and to celebrate, has agreed to give one away to you lucky PMM readers!
---
Draper Tools has introduced its latest addition to its Expert range: the Evolution Jack. The Evolution is packed with plenty of impressive features that you won't find on many standard models. These include large and powerful twin pistons, enabling the saddle to be raised to a full height of 580mm with just four and a half strokes of the extra-long EVA foam protected handle. Many of the three-tonne jacks you'll find on the market will lift to just 500mm – with the Evolution Jack you get a greater height with less effort!
What's more, the internal magnetic filtration system makes sure that the pump's hydraulic oil is consistently kept free of contaminants, ensuring a long life. Also adding to this jack's longevity and durability are its five grease nipples. Most standard jacks will have just one grease nipple on the lifting arm – Draper's Evolution Jack has this plus two on both axles, so the moving parts are always greased to prolong the service life.
Due to its low-profile design, this jack can be used with a vehicle as low as 100mm and the non-marking EVA bumper will protect the bodywork from any damage occurring whilst the vehicle is being raised or lowered. The universal joint release provides precise load control in any handle position, which proves particularly important for a smooth descent.
Robust steel construction, including the wheels, means this top-of-the-range jack is designed to last. This is why it is covered by Draper's three-year warranty on parts and labour.
As part of the Draper Expert range, the Evolution Jack (stock number 70811) is said to withstand the demands of the busy garage or workshop.
How do you enter?
To be in with a chance of winning, all you have to do is answer the following question:
Deadline for entries is 10/04/2020. 
This competition is run in association with Draper Tools and open to trade only. 
Terms & Conditions apply. 
Privacy Policy