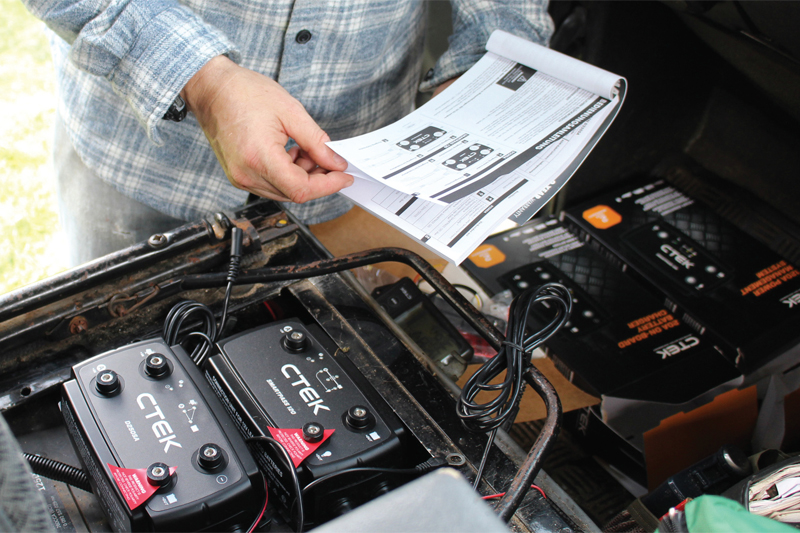 ---
CTEK is offering up one D250SE 20A on-board charger that conditions and maintains any 12V service battery whilst on the move. Answer the question to be in with a chance of winning!
---
When it comes to maintaining sufficient power supply for a service battery, it doesn't matter whether it's the road trip of a lifetime in a motorhome, a weekend trek into the wilderness in a 4×4, driving between jobs in a work van, or setting out on a daily delivery schedule in a truck, an on-board charging system needs to get the job done quickly and reliably.
The ever-increasing issues of larger power requirements, restrictions on space and weight, together with more complex vehicle technology and different battery chemistries mean that smarter, more flexible and more effective solutions to on-board battery charging are needed – to give peace of mind, whether it's work, rest or play.
That's why CTEK has launched the D250SE, a powerful 20A on-board charger that will condition and maintain any 12V service battery whilst on the move.
Offering maximum flexibility, this exciting new product works with any 12V service battery and comes with three specially developed charging modes: normal (14.4V), AGM (14.7V) and lithium (12V LiFePO4). An in-built temperature sensor compensates for hot or cold conditions, so your batteries are fully charged in the shortest possible time without the risk of over- or under-charging.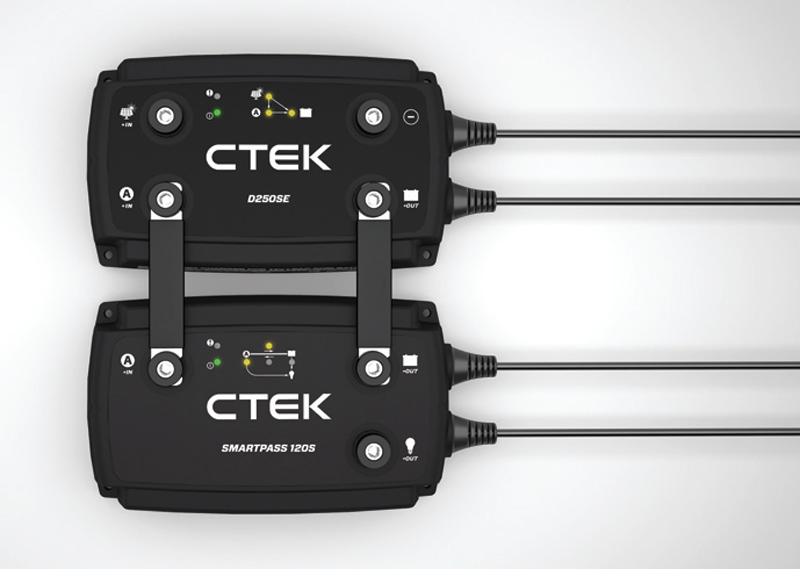 The D250SE is a clever bit of kit that has a lot of the control functionality built into the box, so there's no need for additional diodes or VSR relays. This makes it easy to install and without lots of added expense.
With dual input capability, the D250SE can also draw power from solar sources, which is perfect if there isn't access to mains power. There's a dedicated input for connecting solar panels, without the need for a regulator. It also features a Maximum Power Point Tracker (MPPT) to get the maximum power from the solar panels.
It also works in vehicles that have a smart alternator. Smart alternators deliver a variable output and are shut off when they're not needed. The D250SE will still operate even when there is low alternator output, maintaining a stable output of up to 20A to fully charge the service battery in the shortest possible time.
Easy to install and fully automatic, the D250SE from CTEK gives you the power you need, when you need it – increasing battery operating times and extending battery life.
What can you win?
CTEK is providing one D250SE 20A onboard charger.
How do you enter?
To be in with a chance of winning, all you have to do is answer the following question:
Deadline for entries is 10/12/2019. 
This competition is run in association with CTEK and open to trade only. 
Terms & Conditions apply. 
Privacy Policy