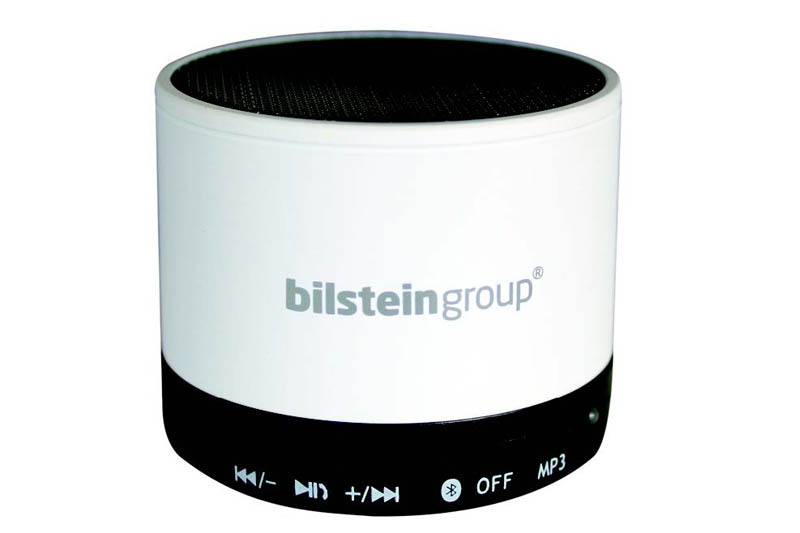 ---
The bilstein group is giving you another chance to win one of their branded Bluetooth Speakers. Here, the team explains why their Facebook page is a great source for technical information.
---
The Blue Print and febi Facebook pages are the places to go for technical articles, videos and tips so you can stay one step ahead and continue to provide efficient professional repairs. At the bilstein group, we strongly believe it is important to provide as much information and support as possible alongside our extensive ranges. For this reason, we have a broad selection of information available that we share on our Facebook pages. This will include:
Protips – Offer practical support with everyday issues encountered in the workshop and, when possible, follow the explanation structure of Problem, Cause, Solution.
Product Highlights – Focus on a specific part in the Blue Print or febi range and detail the components function along with any information on common failure.
Technical Articles – Provide a more in-depth look at how a specific vehicle component works or details a diagnostic story from the workshop, highlighting a vehicle fault, including diagnosis and replacement.
Videos – Offer a visual "How To" guide sharing best practice information and top tips for many Blue Print and febi products ranges.
Technical know-how
The technical information provided all comes from our in-house Technical Marketing Team, headed up by Charles Figgins. Collectively the team has over 70 years' worth of experience in the automotive industry, including knowledge gained from previous parts, workshop technician, technical trainer and management roles. The team now stay on top of all things technical regarding the Blue Print & febi ranges ensuring that any relevant information is shared with Technicians and Workshop Owners.
The Prize
Five lucky winners will each receive a bilstein group Bluetooth speaker. With a rechargeable battery, this portable speaker can be moved where required whether it be in the workshop or around the home. This versatile speaker also includes an SD Card Port, Aux USB Cable, FM Radio Functions and Hands-Free Call Function.
How do you enter?
To be in with a chance of winning one of five Bluetooth speakers simply:
Follow and like the Blue Print Facebook page
Follow and like the febi Facebook page
And fill out the form below:
Deadline for entries is 10/12/2021.