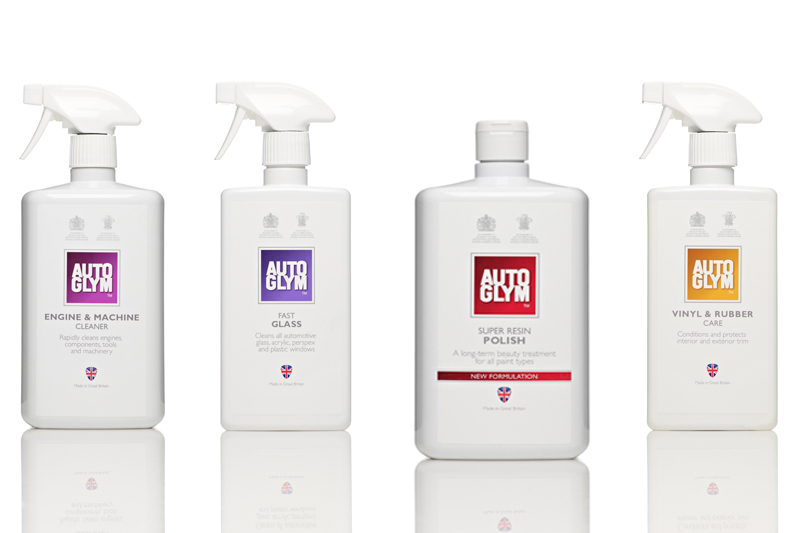 ---
Roll up, roll up! Wintertime is upon us, and there's never been a better time to ensure that your car is protected against the cold weather that awaits. Autoglym gives PMM readers the opportunity to turn any vehicle from grime to sublime.
---
We've teamed up with Autoglym to bring you the chance to win a winter bundle of car care essentials that includes one litre of grease and grime cutting ability in the form of the Engine and Machine Cleaner. This powerful, water-based, biodegradable degreaser rapidly dissolves oil, grease, and accumulated grime from engines, components, tools and machinery. Quick and easy to apply, brush, and hose off, it cleans all metal, plastic or rubber components, including surrounding paintwork.
This is joined by the Super Resin Polish, again in a one litre bottle. It is claimed to be one of the most widely recognised and appreciated car care products on the market, and is ideal for restoring a glossy shine and reviving dull paintwork. The undefeated, fourtime winner of Detailing World's Polish of the Year award, Super Resin Polish has a place on everyone's detailing shelf in the shed or garage.
To keep your head warm this festive period, why not also bestow your bonce with a coveted Autoglym beanie hat? Not just anyone will keep their brain bucket warm with one of these: it's an exclusive new design.
Once preened and polished, what better way to finish your vehicle care routine than with Fast Glass? Fast Glass does what it says on the bottle: spray on, buff with a clean microfibre cloth, and watch as it leaves glass smear free with absolute ease. The solvents in the formula act quickly as the silicone, waxes, and abrasive free formula gets to work straightaway to give a crystal clear finish. It's also safe for use on acrylic, Perspex, glass, and plastic windows.
Finally, we come to Vinyl and Rubber Care. This formula cleans and protects both interior and exterior plastics and rubber. The easy-to-use bottle cleans gently, and forms a barrier to restore and protect faded plastics and rubber surfaces. It can be applied to offer either high or low sheen finishes, and can even be used to tidy up an engine bay following a treatment of Engine and Machine Cleaner.
What can you win?
An Autoglym package consisting of:
1L Engine & Machine Cleaner
1 Autoglym Beanie Hat
1L Super Resin Polish
500ml Fast Glass
500ml Vinyl & Rubber Care
How do you enter?
To be in with a chance of winning, all you have to do is answer the following question:
Deadline for entries is 10/01/2020. 
This competition is run in association with Autoglym and open to trade only. 
Terms & Conditions apply. 
Privacy Policy