---
Your chance to win this trio of Chicago Pneumatic composite drills, designed specifically for vehicle service applications.
---
Since 1901, Chicago Pneumatic has stood proudly as a provider of tools engineered for many demanding applications, designed and manufactured to meet the rugged demands of the trade. Strict testing, quality inspections and procedures are in place to ensure and guarantee long life performance of its tools. More recently, the company has produced a range of composite drills ideal for vehicle repair applications.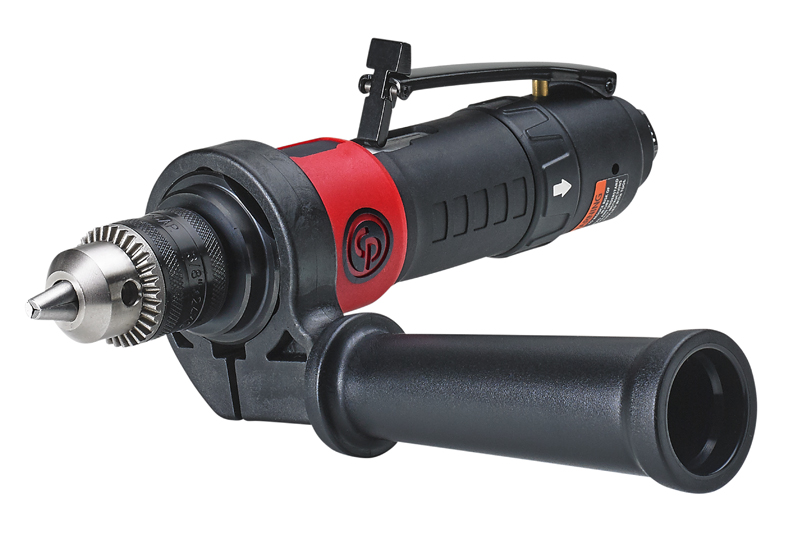 Straight, pistol or angle – it's covered by Chicago Pneumatic. The range covers 1⁄4", 3/8" and 1⁄2", and speeds from 600 to 3,300rpm (depending on model selection) enable the user to match the appropriate size and speed for a varied selection of materials and hole sizes. The variety of applications makes the tools the ideal choice for technicians undertaking a wide spectrum of jobs. The 1⁄2" and 3/8" versions deliver 0.5hp, whilst the 1⁄4" version delivers 0.3hp. In line with the company's design philosophy, the drills are built from high-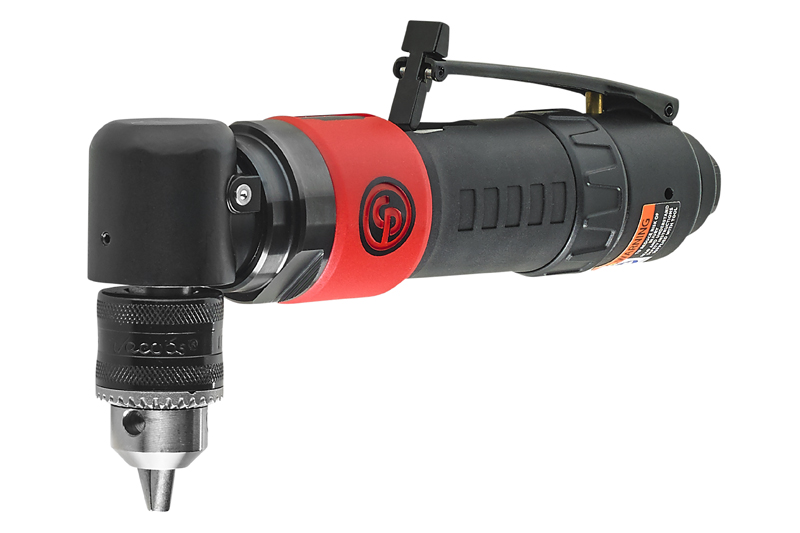 quality components. Operator comfort is essential, and the range has thermoplastic rubber handles to provide a firm and satisfying grip when used.
All models also feature the Chicago Pneumatic Ergo Wing design to ensure the operator's wrist and hand are aligned for the best transmission of force. The ergonomic design has the reverse lever located on top, making it easy to operate forward and reverse, and a directional exhaust that steers the exhaust air away from the users face during operation.
---
What can you win?
One lucky reader could win this trio of tools for themselves:
■ CP9789C
■ CP887C
■ CP879C
How do you enter?
To be in with a chance of winning, all you have to do is answer the following question:
Deadline for entries is 10/01/2019.
This competition is run in association with Chicago Pneumatic and open to trade only.
Terms & Conditions apply. 
Privacy Policy
For further information from
Chicago Pneumatic, click here.