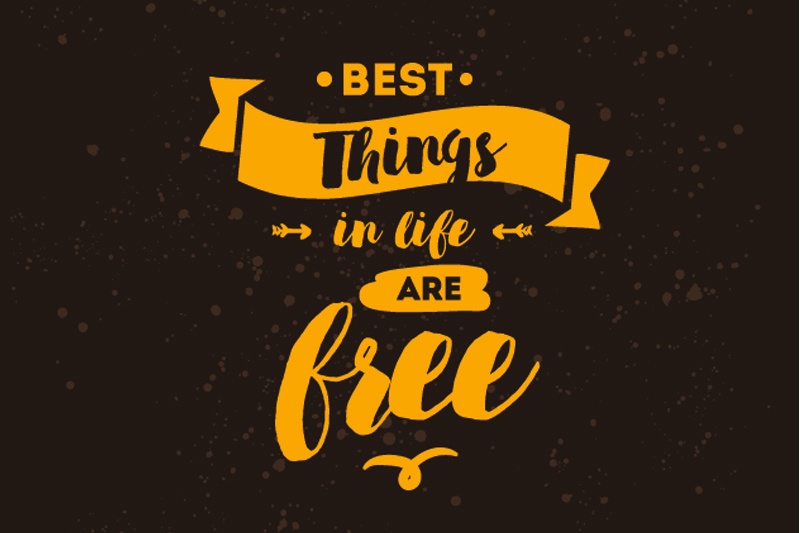 ---
The best things in life are free…Check out our selection of fantastic freebies from some of the industry's biggest names.
---
5 TORQUE WRENCHES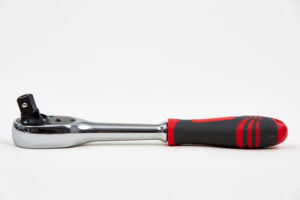 Cattano is giving away five of its ó" TiltWrench torque wrenches. The TiltWrench allows technicians to access hard-to-reach fasteners without changing tools. As well as serving as a conventional ratchet handle, the drive on the wrench swings through 30⁰, increasing the room to get round obstacles. Not only that, the patented gear mechanism means that users can apply greater torque than with an adaptor. On top of this, since it has no swivelling parts, the TiltWrench handle is directly connected to the fastener, which gives the tool a more precise feel in operation.
Deadline for entries is 10/12/2019.
This competition is run in association with Cattano and open to trade only.
Terms & Conditions apply. 
Privacy Policy
---
10 BULB FITTING KITS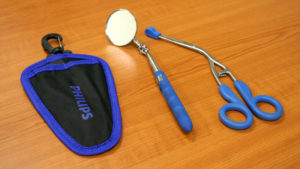 With modern vehicles containing more components than ever before, space is becoming an issue. This makes replacing parts, such as a headlight bulb, a challenge. In some instances, it can take several hours for a professional technician to change a bulb, if, for example, the front bumper, grille and wheel arch liners need to be removed. To get into areas that are difficult to reach, Lumileds has a handy bulb fitting kit – the perfect accompaniment to simplify the process. The kit contains a pair of Magill scissors that allows technicians to reach into the tight areas and twist the bulbs out without getting their hands cut and grazed, as well as a flexible and extendable mirror that gives them the ability to look into the most difficult-to-reach spots.
Deadline for entries is 10/12/2019.
This competition is run in association with Lumileds and open to trade only.
Terms & Conditions apply. 
Privacy Policy
---
3 SCREWDRIVER SETS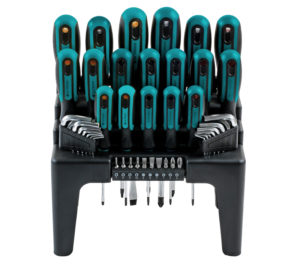 This set from Kamasa Tools offers a selection of good quality screwdrivers, a bit-driver and two sets of hex keys. The screwdrivers include three star screwdrivers T8 x 75mm, T10 x 100mm and T15 x 100mm; four Phillips Ph0 x 75mm, Ph1 x 75mm, Ph1 x 100mm and Ph2 x 100mm; four PzDrive Pz0 x 75mm, Pz1 x 100mm, Pz2 x 100mm and Pz3 x 150mm; and six flat drivers, 3mm x 75mm, 3mm x 75mm, 5mm x 75mm, 5mm x 100mm, 6mm x 100mm and 8mm x 150mm. The hex key sets include eight metric: 1.5mm, 2mm, 2.5mm, 3mm, 4mm, 5mm, 5.5mm and 6mm; and eight imperial: 1/16″, 5/64″, 3/32″, 1/8″, 5/32″, 3/16″, 7/32″ and 1/4″. The bit driver is the same specification as the screwdrivers and is comes with 10 25mm bits: flat 5mm, 6mm and 7mm; Pz1, Pz2, and Pz3; plus Star T7, T8, T9 and T10.
Deadline for entries is 10/12/2019.
This competition is run in association with Kamasa Tools and open to trade only.
Terms & Conditions apply. 
Privacy Policy
---
3 INSPECTION LIGHTS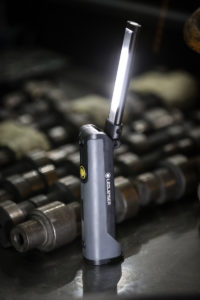 Ledlenser's iW5R flex mini floodlight ensures a clear view and free hands, even when working in extremely tight conditions such as cable shafts and engine compartments. In addition to its compact dimensions and flexible attachment options by magnetic holder and hook, the compact floodlight scores points thanks to a folding LED lamp head which illuminates even the tightest crevices directly from the inside – with up to 600 lumens. Ledlenser is giving PMM readers the chance to win three of these inspection lights.
Deadline for entries is 10/12/2019.
This competition is run in association with Ledlenser and open to trade only.
Terms & Conditions apply. 
Privacy Policy