---
The best things in life are free…Check out our selection of fantastic freebies from some of the industry's biggest names.
---
1 DIGITAL TESTER KIT
Draper Tools' new 6-48V Automotive Digital Circuit Tester Kit is compatible with most vehicles, including cars, motorcycles, commercial vehicles, trailers, boats and agricultural machinery. With an easy-to-read LCD digital display, the interchangeable
connectors' 'plug and play' feature provides easy manoeuvrability. Insulated for testing on 6/12/24/48V DC, this five-piece comprehensive kit includes a long and short probe, a wire piercing probe, and a heavy duty insulated earth clip, making the kit ideal for most testing applications. It's supplied in a heavy-duty storage case, so it is perfect for any garage.
Deadline for entries is 10/09/2019.
This competition is run in association with Draper Tools and open to trade only.
Terms & Conditions apply. 
Privacy Policy
---
---
5 GIFT SETS
To celebrate the launch of the new JLM Lubricants website, Kalimex, the UK distributor of JLM products is offering PMM readers the chance to win five JLM gift sets, comprising a thermal drinks mug, a matching writing pad, a pen, JLM gloves and a USB charger.
The navigation on the new JLM website is led by a 3D car. By clicking on various parts of the car, a mechanic can find what they're looking for in seconds, with enough easy-to-access technical information for every product.
The JLM product range is endorsed by Darren Darling, founder of The DPF Doctor Network. Darren puts all new JLM products through their paces.
Deadline for entries is 10/09/2019.
This competition is run in association with JLM and open to trade only.
Terms & Conditions apply. 
Privacy Policy
---
---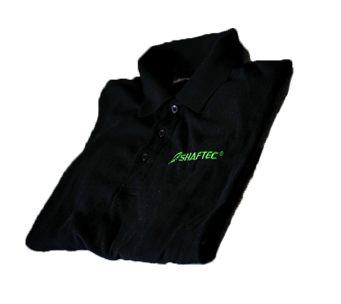 10 POLO SHIRTS
The last few weeks of warmer weather offer a glimmer of hope that the Great British summer might just be on its way. To celebrate, transmission, braking and steering supplier, Shaftec, is giving away 10 polo shirts. The company says that the shirts are made of 100% cotton, and that they will make the perfect addition to a technician's summer wardrobe.
Deadline for entries is 10/09/2019.
This competition is run in association with Shaftec and open to trade only.
Terms & Conditions apply. 
Privacy Policy
---

3 FUEL ADDITIVE BOTTLES
Lucas Oil has a selection of single shot-sized fuel additives to give away to three PMM readers. When added to service menus, the deep clean treatment solution helps to control petrol engine emissions and subsequently keeps service prices competitive. This 155ml bottle is a single shot-sized solution from Lucas Oil's problem solving additives range. Other 155ml sizes include Diesel Deep Clean, Safeguard Ethanol Fuel Conditioner and Octane Booster.
Deadline for entries is 10/09/2019.
This competition is run in association with Lucas Oil and open to trade only.
Terms & Conditions apply. 
Privacy Policy