---
PMM presents the latest and greatest technology in the field of diagnostics. With the area becoming ever more important in the automotive sector, it is crucial to ask yourself whether you have the equipment that will help you stay ahead of the game.
---
CDP+
Having built up an extensive bank of raw data that makes it possible to quickly and easily troubleshoot tens of thousands of different vehicle models, Autocom has developed diagnostic tools for cars, trucks, trailers and buses since 1991.
The company's user-friendly and professional vehicle diagnostics solutions for Windows OS, with intelligent car and truck software, are used alongside CDP+ in workshops and on vehicle inspections all around the world. They include DoIP communication for Volvo and Jaguar Land Rover, and have an integrated 'Info System' powered by Haynes Pro. Autocom CDP+ Cars has, for many years, included many ADAS Camera and Radar calibration functions within its database. Now, the company has released its own calibration frame to work alongside the CDP+ Cars software.
For more information, click here.
DRIVEPRO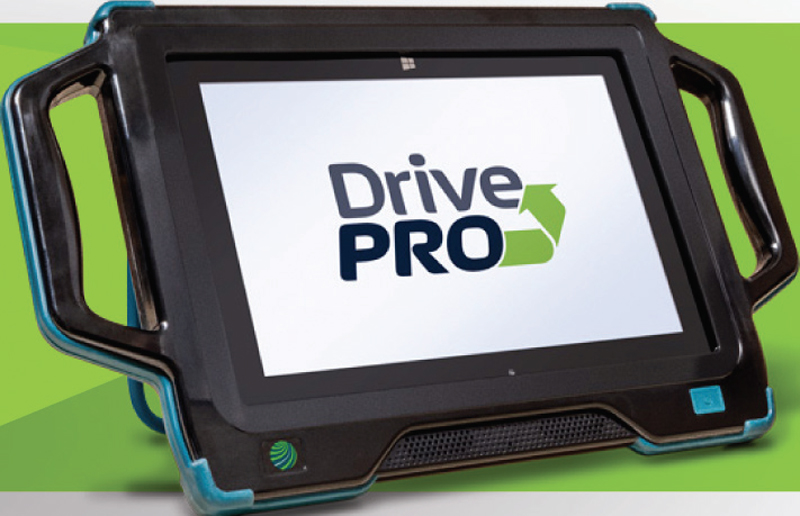 DrivePRO is a multi-function diagnostics platform that combines Autologic's diagnostic software with expert technical support from its OEM-trained technicians.
The company's diagnostic software makes for fast and reliable fault identification. Enhanced functionalities include:
Fault read/clear
Global fault read/clear
Printable vehicle fault report
Service interval reset
Live data and actuations
Electronic brake pad replacement
Diesel particulate filter (DPF) reset
Selective catalytic reduction (SCR) reset
Steering angle calibration
Ride height calibration
Engine adaptation reset
Key coding and remote adaptation
Technical help files
The DrivePro platform allows Autologic to see what users see from the company's Tech Support Centre in real-time. Complex repairs and module replacement are made possible with live access to Autologic's Master Technicians. Users are able to talk directly to the company's software engineers and can benefit from real-time updates.
For more information, click here.
MAXISYS MS908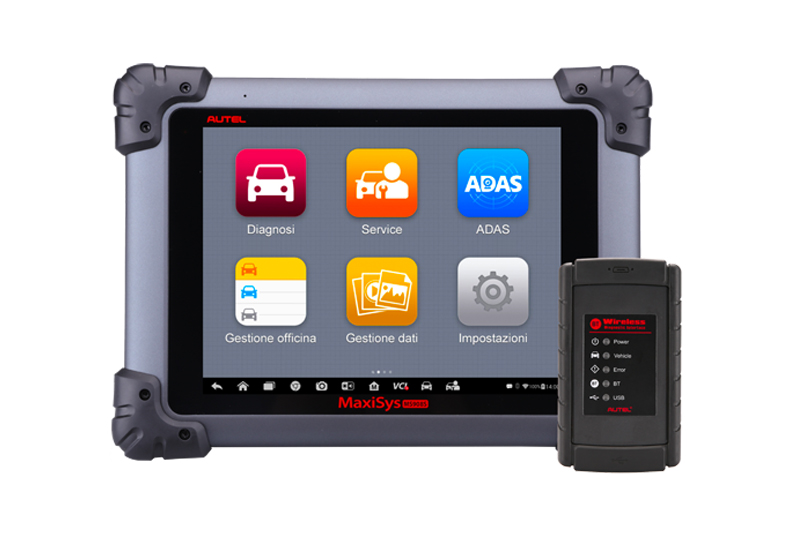 Autel's MaxiSYS MS908 is capable of carrying out a variety of diagnostic, service and channel coding functions, thanks to its advanced diagnostic software and intelligent bluetooth VCI. The tool fits in well with the busy workshop environment, and is suitable for technicians that require superior coverage and capability, particularly when you consider the weekly software updates.
The MS908 has a specific upgrade path, which means that users don't have to buy replacement tools as the market develops. You can upgrade an MS908 to an MS908Pro at a later date with the purchase of the additional J2534 pass-through device. It can also be upgraded with a videoscope, 4-channel oscilloscope and even the new Autel ADAS solution. The MaxiSYS is powerful, offering a 15 second boot up, and is built on the multi-tasking Android operating system.
For more information, click here.
ARTIPAD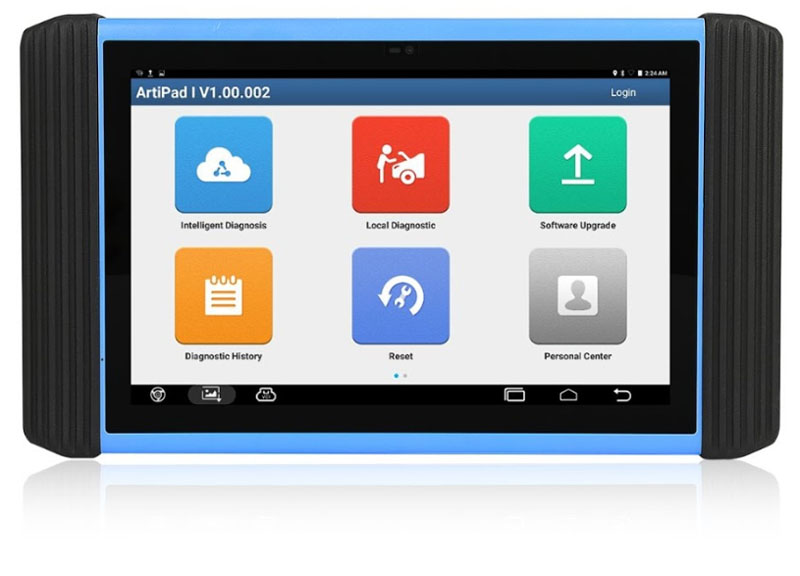 For each product that TOPDON makes, its engineers carefully study the user's habits, and use their experience to provide the consumers with convenient, efficient and valuable diagnostic tools. TOPDON has a range of products for garages, including the ArtiPad, the ArtiMini and the Arti Diag.
Focussing on the ArtiPad I, the device is a smart solution for car diagnostics based on a completely open Android operating system, allowing users to add additional apps to work alongside ArtiPad. This diagnostic tool delivers quick and complete diagnoses to solve problems more efficiently, as well as to significantly decrease downtime and increase revenue. The company recognises the ArtiPad1 as offering OE-Level functionality, from comprehensive OBD2 diagnostics and services, to advanced ECU coding and programming for VW, Audi, Mercedes BMW and Porsche. With its long-lasting battery life and extensive coverage, TOPDON products have become a very well-respected diagnostics solution.
For more information, click here.
MEGA MACS 77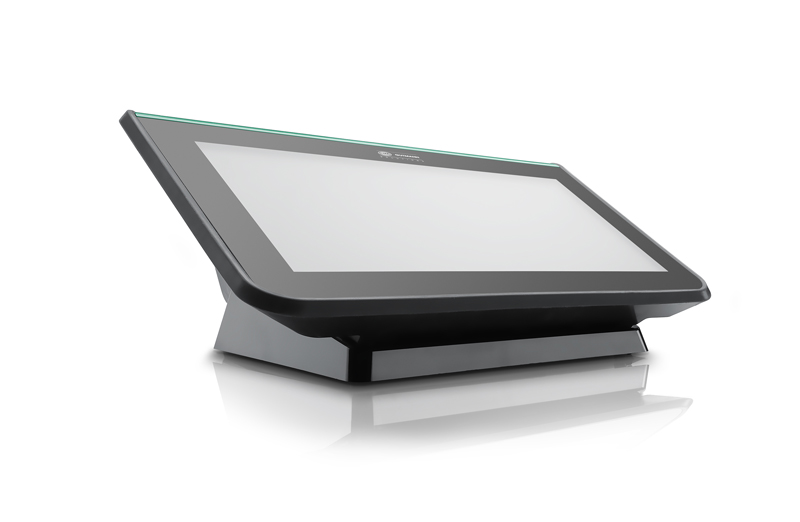 Calibration of a vehicle requires two key components, the calibration equipment and a suitable diagnostic tool. Both are supplied by Hella Gutmann Solutions (HGS) in the form of its CSC-Tool range and mega macs diagnostic hardware, all of which come pre-loaded with the necessary calibration software as a standard feature. The mega macs range consists of the PC, 42 SE, 56 and 77 variations.
Hella has recently introduced the mega macs 77 tool, which is the most powerful diagnostic tool that the company offers. The tool allows up to 16 vehicle parameters to be viewed at any one time and provides a step-by-step guide through the measurement procedure, with detailed notes and instructions displayed on the device's screen. It is ideal for larger workshops or those that specialise in diagnostics, as well as training centres, all of which would benefit from its capacity and many features.
For more information, click here.
KTS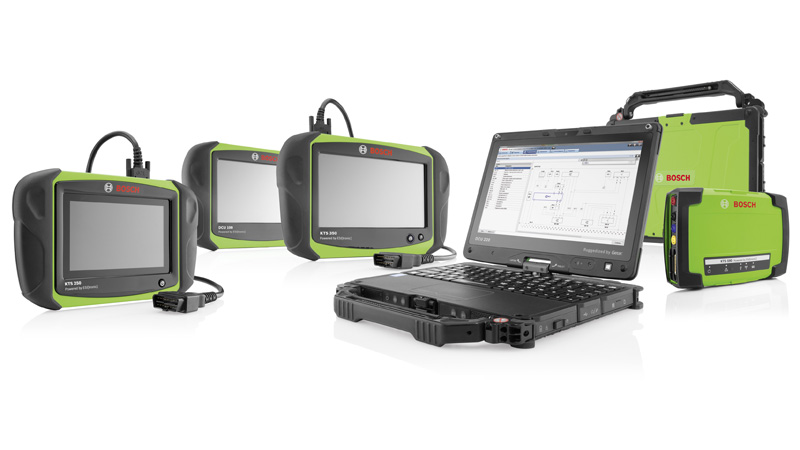 The new generation of Bosch's KTS gives workshops access to OEM solutions without the need to be a franchised dealer. PassThru enables a KTS unit to install and update a car's internal software, which is typically the realm of a dealer. A garage no longer needs to purchase several OEM PassThru hardware solutions to cover the range of cars that they are likely to work on, putting valuable OEM data into the hands of independent garages and workshops.
Those purchasing a new KTS (350, 560 or 590) are entitled to a one-day user course within three months from the date of purchase, covering the basic operations of the KTS. For those looking for a more in-depth knowledge of diagnostics, the Bosch Diagnostic Technician Programme is designed to give a thorough and comprehensive grounding in diagnosing faults across a range of systems.
For more information, click here.
TECHPRO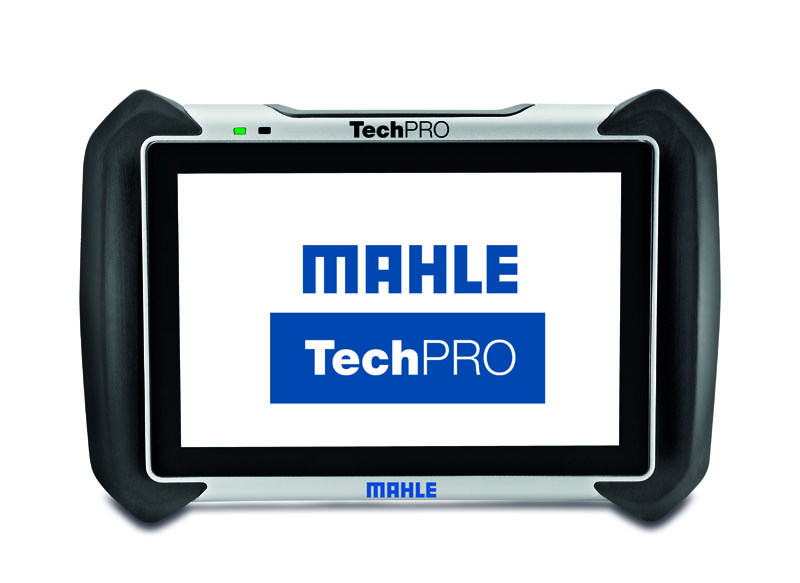 Mahle's diagnostic tool, TechPRO, is the company's response to the increasing market demand for devices that boot quickly, supply rapid results, are intuitive to operate, and can be used economically over the entire service life of the device. TechPRO is said to recognise all error codes within 30 seconds on average. The Linux-based system communicates with all the modules fitted in the vehicle and responds to over 54,000 detailed OEM error code descriptions. It stores all the data protocols locally, thus offering subsequent output if required, without having to reconnect to the vehicle.
The touch screen enables simple, intuitive operation of the diagnostic system — from the current vehicle status, to guided troubleshooting, and to relevant component coding. Thanks to integrated Wi-Fi, regular software updates are carried out automatically via the Internet so that TechPRO is always up to date. Technical details and information specific to the vehicle, such as a wiring diagram or the status display, enable a rapid, result-oriented diagnosis.
For more information, click here.