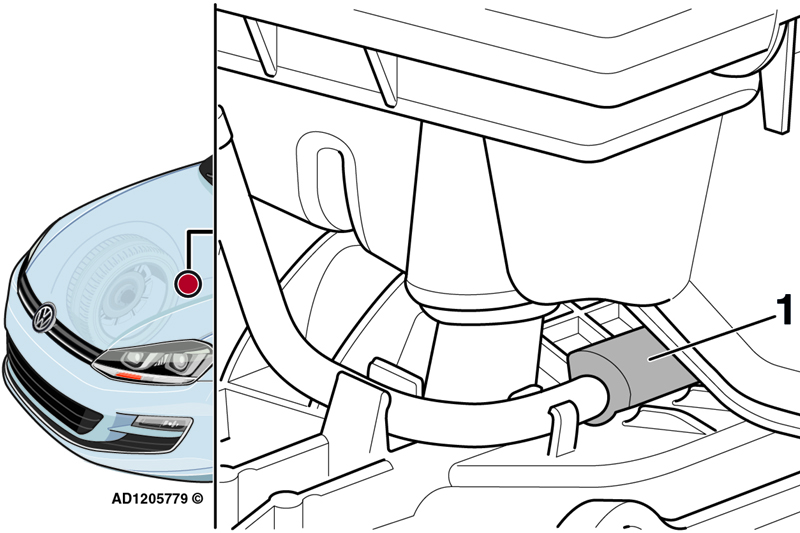 ---
Autodata's Technical Team share their fixes to common problems raised through Autodata's technical helpline, available to all UK customers.
---
Engine Coolant Level Warning Lamp Illuminated – Volkswagen Golf
FAULT:
We are having trouble finding the cause of an engine coolant leak on a 2013 Volkswagen Golf 1.2 TSI. A coolant pressure check with the engine cold did not provide much help. After a road test when the engine was up to normal operating temperature, there were signs of a coolant leak near the airfilter housing, but we still cannot find the source of the leak. Can you help?
FIX:
Yes, we have come across this fault before and it affects Polo, Golf and Jetta models with CJZA/CJZB/CJZC/CJZD engine codes. The engine coolant leak is due to a coolant pipe chafed through on the air filter housing. Fit a modified engine coolant pipe, complete with protective sleeve. The protective sleeve will prevent recurrence of the fault. Finally, ensure that the engine coolant level and anti-freeze content are correct.
---