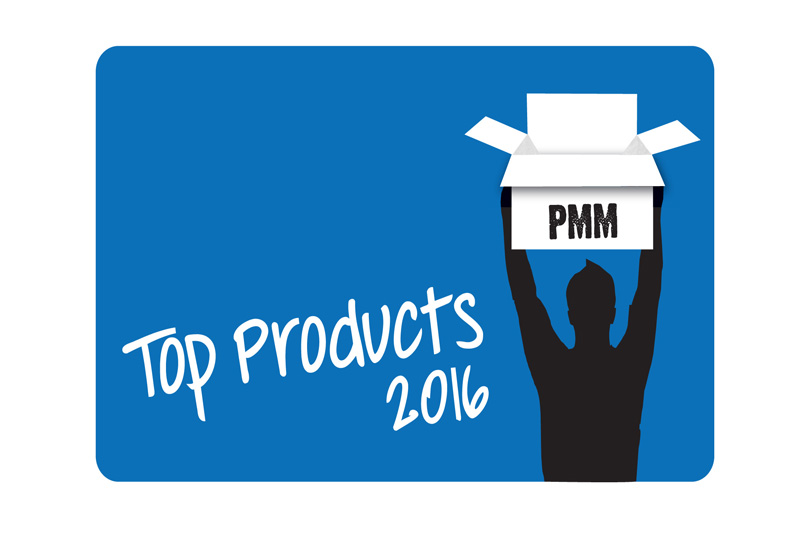 ---
TOP PRODUCTS 2016 – THE READERS' CHOICE!
---
It's been an incredibly interesting 12 months in the constantly evolving world of independent service and repair, with every passing year seemingly exceeding the last in terms of the quality of new products released to the market and the opportunities for independent workshops to make more money.
Over the last 11 issues PMM has provided you with information about all the hottest new (and existing) products available, so what better way to celebrate the good and the great than with a bit of awards giving?
What is a Top Product?
A highly coveted Top Product award is one of the highest accolades a supplier can achieve, and the main reason for this is that they're chosen by some of the most knowledgeable people in the industry – our readers!
And the award goes to….
Induction Innovations – Venom Heat Induction Tool

With its predecessor, the Mini-Ductor II heat induction tool, a former Top Product award winner, the latest version of the unit – Venom – has proved itself to be a tool with real bite!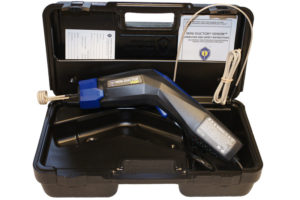 Featuring a host of upgraded features, including an angled design with trigger and coil twist lock, Venom generates 'Invisible Heat' to release ferrous (and some non-ferrous) metals from corrosion and thread lock compounds without the dangers of an open flame. It's also up to 90% faster, turning ¾" nuts red hot in less than 15 seconds.
The product features a whole wealth of applications, including the removal/release of: ABS sensors, brake bleeder nuts, corroded exhausts, inline connectors, manifold bolts, O2 sensors, seat belt bolts, steering/suspension components, tie rod sleeves/ends, U-bolts and grease nipples/fittings.
EDT Automotive – Engine Cleaner
With an effect that's likened to descaling a dishwasher, this hand-built machine can effectively clean both petrol and diesel engines.
Utilising a process that is designed to be carried out with the engine off and with limited disruption to a routine oil change, the machine carries out a unique engineering process that removes all the sludge, varnish and debris that can build up in the engine. Once connected, it takes less than 15 minutes to complete the treatment in-situ, with results that show significant increases in fuel economy, power and torque and a reduction in harmful emissions.
Serenco UK – 2016/17 Tools Catalogue
What has 348 pages cover-to-cover, contains 30 suppliers, features 38 'go to' brands and has ove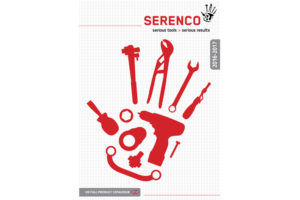 r 3,200 products aimed at professionals? The answer of course is the latest catalogue from Serenco UK.
Packed with all the new products that the company has been throwing at workshops over the last two years, and featuring 13 brands that have been added since the last major edition, this year's catalogue added more depth and choice for automotive professionals than ever before – offering a one-stop-shop for automotive professionals.
WD-40 – Specialist Range

The WD-40 Specialist range was conceived to provide technicians with additional professional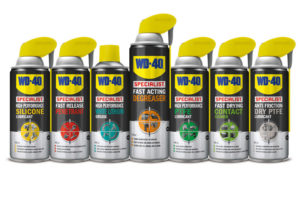 use formulas that give outstanding performance for specific applications.
The Specialist portfolio, which supplements the brand's famous blue and yellow solution, is available as nine products which will get to work on the most extreme requirements faced by technicians. The range consists of: Fast Release Penetrant, Fast Drying Contact Cleaner, Fast Acting degreaser, High Performance Silicone Lube, Multi-Purpose Cutting Oil, High Performance White Lithium Grease, High Performance PTFE Lube, Long Lasting Spray Grease, Anti-Friction Dry PTFE Lube.
Launch UK – CAT-501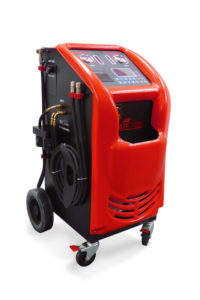 S Auto Transmission Cleaner & Fluid Exchanger 
 Earlier this year Launch UK introduced a new automatic transmission cleaner and fluid exchanger, the CAT-501S, to its wide product range.
The product comes supplied with a comprehensive range of adapters, allowing connection to most automotive transmission units. After a period of use the performance of synthetic fluid deteriorates, and continued use will affect the transmission unit. CAT-501S completes the flush and fluid exchange in 20 minutes for the transmission, torque converter and radiator.
The advanced machine uses load cell weighing technology and software to provide consistently reliable and accurate results, resulting in a near 100% fluid exchange.
Once complete, the user is provided with a printout, and as the new synthetic fluid restores lubricating and friction coefficients back to their original specifications, a smoother gearshift will be noticeable.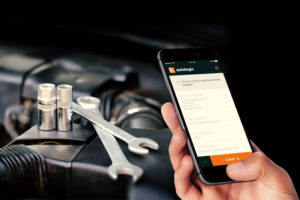 Autologic – Assistmobile App

Designed to complement the Autologic Assist diagnostic tool, the launch of a new mobile app – AssistMobile – offers a convenient and easy way for current Assist customers to access its highly advanced Technical Support team from their iOS or Android device.
Using the integrated VIN barcode scanner, the user can capture the VIN, provide further detail of the vehicle and issues, and use their device's camera to capture and attach photos or videos to support the diagnosis, before submitting the case. This will then be assessed by the relevant vehicle brand technician, who will contact the user to help them get from 'Fault to Fix' even faster.
Sealey Tools – E/START800 Jump Starter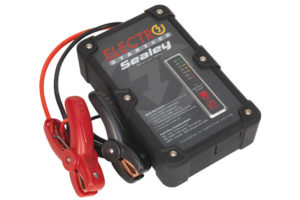 Such has been the popularity of Sealey's E/START600 jump starter, the company this year released an upgraded version – the E/START800 – which provides even greater power output.
 Thanks to its clever patented technology, the E/START800 requires just 5V to jump start a vehicle. You simply connect it to the vehicle's discharged battery and the unit will display the battery's existing voltage. It then draws power from it and energises itself fully within two minutes, before pushing full power safely back through the starting system to jump start vehicle.
Ring Automotive – Dash C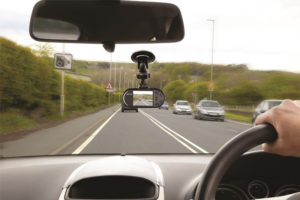 ameras
Dash cameras represent an emerging technology that offer on the road protection to the driver and a strong upselling opportunity for garages.
Ring's range of dash cameras are easy to fit, with a plug and play system that eliminates the need for lengthy fitting times. Models in the range include the RBGDC15, which features high resolution recording, 3 mega pixel image sensor and a 1.5" screen. A built in shock sensor and file locking system also protects vital evidence.
The top of the range RBGDC200 utilises GPS software to detail the exact location, record speed and track the entire journey for viewing later.