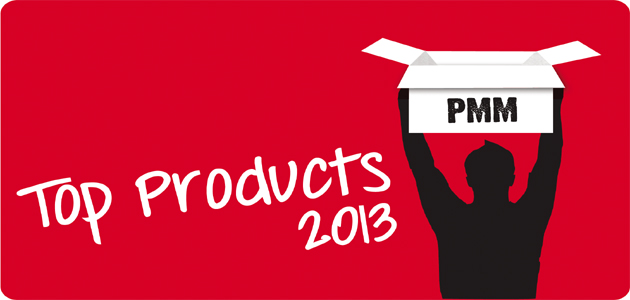 Laser Tools – Power-Tec Hot Stapler
Independent technicians are now able to undertake a host of body repair tasks following the introduction of the Power-TEC hot stapler from Laser Tools.
Ideal for mobile repairers, this year's launch of a powerful, cordless version that offers maximum versatility and ease of use was a real hit with our readers. The tool means that robust and flexible repairs can be carried out in seconds, with no material build-up. Repairing plastic body components, such as panels and headlight units, with a hot staple system overcomes some of the issues associated with traditional gluing, such as a weak and inflexible repair.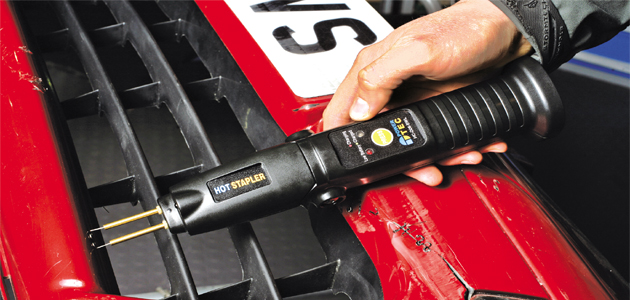 Chicago Pneumatic – CP7748½" Impact Wrench
They say good things come in small packages, and the user-friendly CP7748 unit certainly punches above its weight. Featuring a whopping 1,250 Nm of maximum torque, it is claimed to be the most powerful ½" impact wrench in its range.
Produced with an ergonomic handle and 360˚ swivel air inlet, the tool is affordable and reliable – perfect for tyre shops and independent technicians to utilise on a range of maintenance tasks for both passenger cars and light commercial vehicles.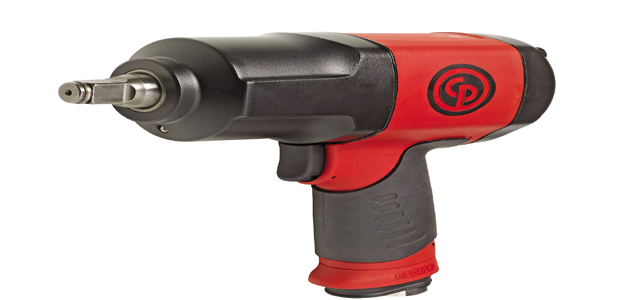 Induction International – Mini-Ductor II
Faster and safer than an open flame, the Mini Ductor II handheld flameless torch continues to be a huge favourite with mechanics, picking up its second consecutive 'Top Product' award.
The solution releases corroded or frozen hardware and other metallic components from corrosion and thread lock compounds by the use of 'invisible heat', meaning the traditional route of potentially hazardous naked flames is no longer needed.
The patented handheld torch features an ergonomic design with slip-resistant grenade-style handgrip and a bright LED to illuminate work surfaces. It can be utilised in a whole selection of once-awkward applications.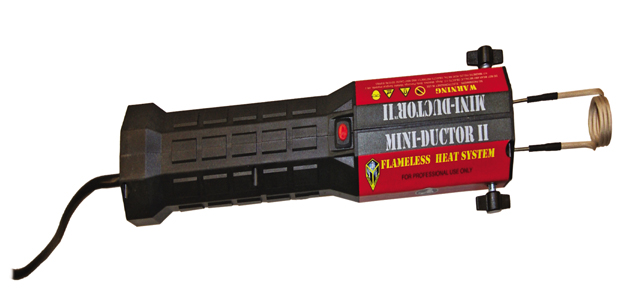 Sealey – Brake flare nut ratchet spanner
PMM 'Product Tester' Pete Xerri put a spanner in the works during the summer when he was given the chance to try out this great little tool from Sealey.
The spanner has been manufactured from hardened and tempered Chrome Vanadium steel with a fully-polished finish and is corrosion resistant. Boasting a unique patented design, it incorporates a ratcheting action for quick and efficient work, and features one fixed and one flexi-end for ease of use.
Ideal for in-line applications, such as brake pipe fittings, the tool works on rounded, worn and rusted nuts, unlike other types of flare nut spanners, which rely on the points of the hex being in good condition.