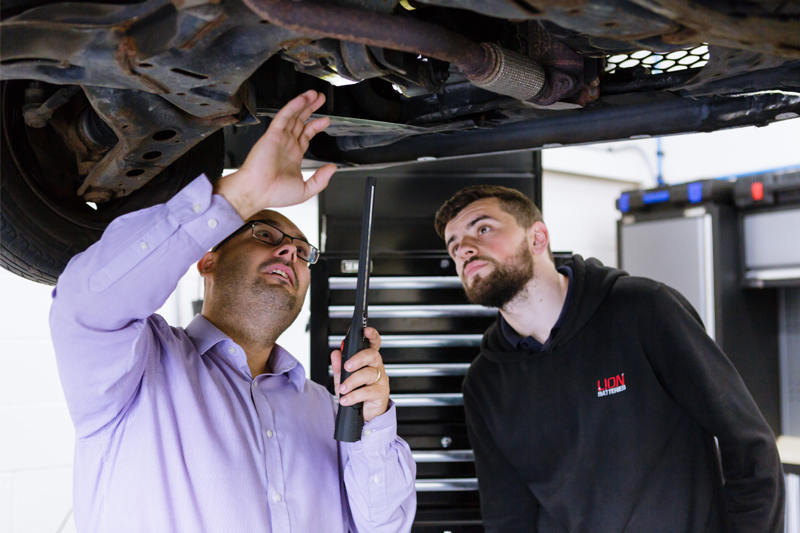 ---
Euro Car Parts has brought together its extensive Euro Academy training offer with Andrew Page's Auto Education programme, to create one of the largest technical and training resources in the independent aftermarket.
---
Moving forward, both businesses will work together to deliver a revised Auto Education prospectus, offering over 75 different training courses to repairers.
The extended Auto Education programme continues to deliver IMI-accredited training for technicians and includes a dedicated technical phone helpline and online diagnostics database with a reference library of previous faults. The database is growing every day, with in excess of 2,500 repair details added weekly, giving members unrivalled access to information and experience.
Courses available from Auto Education range from foundational electrics, oscilloscopes, engine management, diesel particulate filters and CAN BUS systems. There is also full MOT course coverage, from Level 3 accreditation to MOT Tester and Managerial Training. Autoeducation's offering now also includes Euro Academy's first-to-market ADAS training course, delivered in partnership with diagnostics specialist Hella.
Helen Robinson, marketing director at Euro Car Parts, commented: "Since we acquired Andrew Page, we have been committed to ensuring that this trusted brand continues to thrive in the independent aftermarket. Recognising how popular and successful their Auto Education programme is, we have boosted the portfolio significantly by merging it with Euro Academy. It is our intention to invest in our training offering to ensure the independent sector is well positioned to work on all types of vehicle."
---