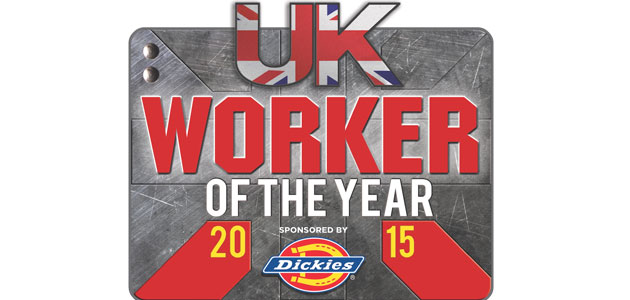 Dickies is proud to announce that the UK Worker of the Year 2015 competition, to find Britain's top workers and ultimately the UK Worker of the Year, is now in full swing.
Mechanics face a number of tough tasks whilst working in the automotive sector, and find Dickies coveralls and trousers a popular product to help them carry out their duties. UK Worker of the Year seeks to recognise and reward the hard work in the British workforce.
UK Worker of the Year 2015 is sponsored by Dickies, in association with Kawasaki. This year's winner will have the luxury of being able to choose between a Kawasaki Ninja 300 and holiday vouchers up to the value of £5,000.
Similar to last year, the winner will also have the chance to win £100K cash at Brands Hatch at the final British Superbike meeting in October, should he/she predict the top 6 riders placing of the final BSB race.
Chris Teale, a plumbing and heating engineer from Barnet, won UK Worker of the Year 2014 after wowing the judges with his drive and passion for plumbing.
"Winning the competition has been great for me personally and my business. I would urge anyone who hears about the competition to have a go at entering or to nominate someone as an entrant. It costs nothing except a few minutes of time and those few minutes could prove to be incredibly worthwhile."
Maurice Morton, Sales & Marketing Director at Dickies added: "Given the on-going uncertainty that the country faces economically, a feel-good initiative of this type is more important than ever, to remind our nation's work force that they have much to be proud of and look forward to."
UK Worker of the Year is a free to enter competition and is open to anyone who works in the UK aged 17 or over. The winner of UK Worker of the Year 2015 will be announced at Brands Hatch on the 18th October 2015.
To find out more about the competition or to enter UK Worker of the Year 2015 please visit www.ukworkeroftheyear.com.