---
PMM gets to know Teng Tools.
---
Teng Tools says it offers hand tools in smart storage solutions for demanding professionals within the automotive, maintenance and engineering sectors.
For over 30 years, the company has developed stationary and mobile tool storage solutions that are intended to provide complete organisation for users. Teng Tools storage products are said to have become the preferred choice of key industrial users and top motor racing teams, which have recognised that organisation is key to efficiency and success. The Teng Tools brand is available in over 20 countries, with a wide range of Swedish-designed products that are manufactured in Taiwan.
With the company's 'Get Organised' concept, garage owners can build their ultimate tool kit in three simple steps: choose your storage, choose your tool trays, put them together – Get Organised. All tools are supplied in the distinctive Teng Tools trays which, when clicked together, fit perfectly into all Teng Tools storage solutions.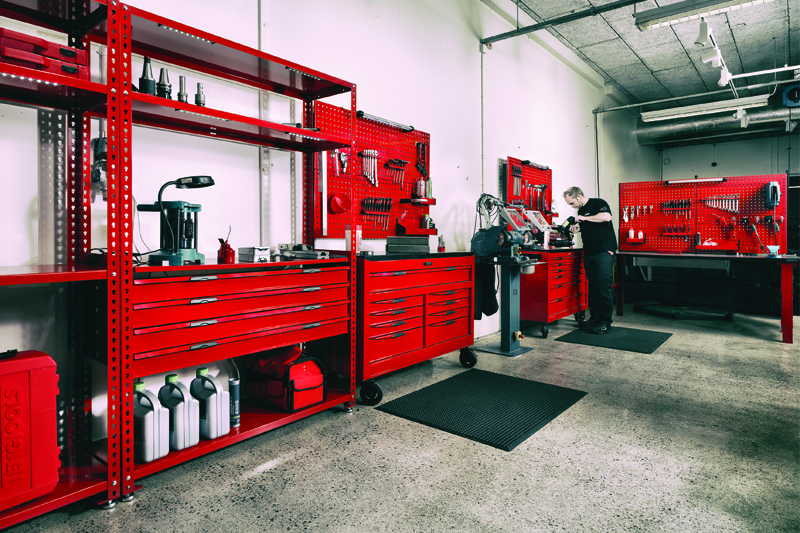 A wide range of tool cabinets and storage options are available, and when combined with almost 200 varieties of tool trays, you can customise your tool kit to your exact needs while keeping everything organised and easily accessible. Whether you need your tools on the go or if you want to build your ultimate workshop, there is an option for you, says the company.
With its newly developed racking system, Teng Tools believes it has taken the idea of 'Get Organised' to the next level. Different modules of storage racking have been developed and, when combined, can be easily tailored to suit the specific demands of each individual garage or technician.
Teng Tools says it believes in order and clarity, and it considers organisation to be an essential step in achieving your goals.
---
To find out more about the range of tools and workshop storage solutions available from
Teng Tools, click here.